How I work and contactinformation
Everybody has different dreams, needs and goals. 
That's why I use a different, personalised approach for every client. 
After your mail or phonecall, we'll pin a date for an initial consultation. During this consultation we will look at your space(s), discuss what needs to be done and I'll answer any questions you have.
Within the agreed number of days I will send you your personal offer. This offer contains an estimated price and duration of your project. It also contains a clear list of the tasks I perform within the project. 
After your agreement we will arrange the appointment(s) for the execution of your project(s). This execution is teamwork: we work together with a clear goal, a structured approach en lots of support.
After the execution we will evaluate the results  and decide on any furter steps. 

After about 6 months, I'll call you again. Just because.
Ready for a big change or maybe just a question? 
Don't hesitate: call or write me and I'll help you as soon as possible. 
Call me: 0032497/ 530. 504.
Not answering my phone? Then I'll probably be holding a stack of boxes or my head is stuck in a closet. Leave a message and I'll call you back.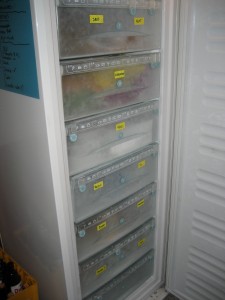 Prefer mail? Mail me at   sarah@organiseerenheers.be   
or fill in this form.